Project Management – Move Planning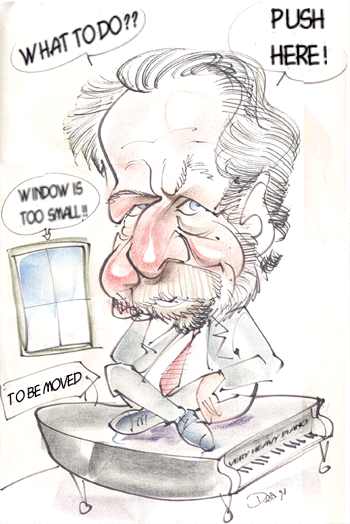 Our services include turnkey project management of major corporate and institutional relocations.
Through our engineering division, we have managed the moves of colleges, nursing homes, and office space ranging in area from 4,000 to over 500,000 square feet. Projects involved multi-functional spaces such as scientific laboratories, production areas, storage facilities, libraries, audio-visual studios, offices, etc.
Depending on your requirements, the process may include all or some of the following and in various levels of involvement:
Relocation Project Management – Our Services
Determination of needs, surveys, setting up of consultation process, establishment of comparative evaluation systems, meetings with users, data analysis, search for alternatives, financial analysis, implications of demography, accessibility, technology and strategy.

Develop logistics and preparation detail (computerized) critical path scheduled to determine the distribution of all tasks for entire project to determine who does what and when.

Coordination/preparation of all necessary documents for planning and construction: concept, block plans, lay out, and acquisition of approvals.

Preparation of move budget.

Complete project management for construction, renovation and move.

Briefing and de-briefing meetings with employees.

Coordination of team of architects, engineers, designers, etc.

Space allocation and control (computerized).

Coordination of the planning of computer systems and networks and communication systems, national and international network systems (Sabre, etc.).

More Specifically
Demographic studies

Site searches

Property acquisition

Zoning changes

Coordination with government authorities – Cultural Affaires, Municipalities, etc.

Critical path (CPM) planning from conception to post move organization

Budgeting

Animation and coordination of company staff

Design coordination

Professional team building (architects, engineers, designers) and coordination

Pre-project department and people interrelationships and affinities (surveys, bubble diagrams)

Inventory of physical assets and distribution

Coordination of equipment and furniture acquisition and distribution

Telephone, computer, network and key systems planning

Electronic and cabling systems planning

Wireless/Wi-Fi planning

Design and implementation

Tender documents

Construction – project management and supervision

Move planning and on-site coordination

Coordination of hazardous materials disposition

Pre and post move employee adaptation
Our state of the art technology and custom software is instrumental
in controlling and managing significant projects.